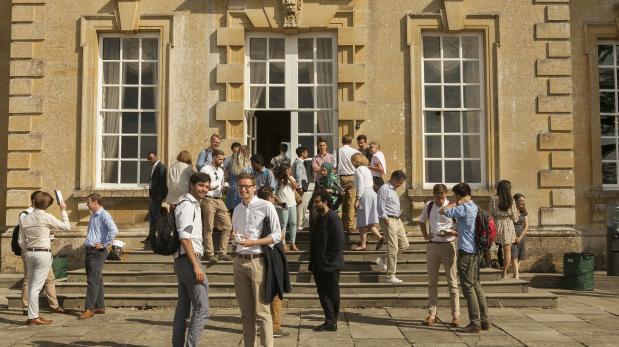 In the second annual Ditchley Festival of Ideas, participants examined the theme Future Human: Future Communities. Across the panels and breakout sessions, questions arose related to the meaning of community, preservation of particular kinds of community, and establishment of new forms of community. Underpinning these debates were ideas related to tradition, art and personal expression, individualism, wealth and income redistribution, identity and purpose. The panellists and participants argued for the preservation of traditions, captured in part by the Arabic proverb "Master, how do I become a great poet?"; "Student, you must read 1000 poems... and then forget them." Yet, the Festival also highlighted decisively the complicated challenges related to human agency, identity and purpose that demand reflection, given the development of technologies such as artificial intelligence.

Alongside the panel discussions and breakout sessions, participants were able to take part in a range of creative and practical activities including stone carving, willow weaving, print making, bee keeping and yoga.

The full summary of the discussions can be found here.