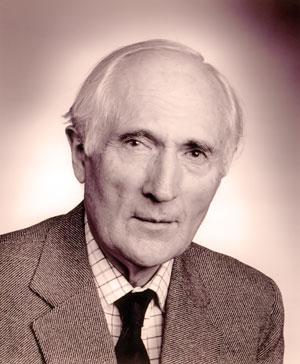 The Foundations
The Chairman of the Ditchley Foundation is Jonathan, Lord Hill, formerly EU finance commissioner and Leader of the House of Lords. Previous chairmen have included George, Lord Robertson, former NATO Secretary General and Secretary of State for Defence and Sir John Major, former Prime Minister.
Sir David Wills' daughter Dr Catherine Wills, who was a member of the Council of Management, and his widow Lady Eva Wills, Life President, remained closely involved in the Foundation, after a lifetime of engagement and support, until their deaths in the summer of 2022. The Foundation is in the shape it is today also because of the commitment and generosity of the late Martin Wills, David's son.
Ditchley's work is guided and supported by:
The current Ditchley team is lead by the director, James Arroyo OBE. 
Ditchley's philosophy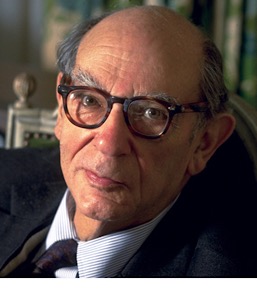 The philosopher Isaiah Berlin was an early supporter of Ditchley and had a strong influence on Ditchley's approach, for example through his conception of liberty as a process as well as a state.  More pragmatically he wrote a letter that guides Ditchley in framing meetings today, advising that it was important to include "all kinds of apparently irrelevant persons," dreading otherwise "a lot of dull-faced men probably saying it had all been very interesting...".  He stressed the value of leaving space for informal conversations and urged against too many presentations.  Advice we still heed.  Berlin loved Ditchley, writing, "Moscow, Oxford, Ditchley, Harvard and Washington: each is a kind of legendary world framed within its own conventions."
The Ditchley Bells – wisdom, courage and love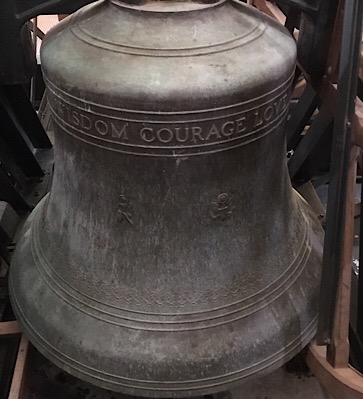 David Wills was a very pragmatic idealist and when he set his mind on achieving something he was hard to resist.  An example of this was his determination to commemorate the bicentenary of American Independence.  He arranged for replicas to be cast of the bells of Westminster Abbey and eventually found them the perfect home in the belfry of the Old Post Office Tower, opposite the White House in Washington. The bells are rung to mark the opening of Congress and other major state occasions.  "Courage, wisdom and love" was David Wills' accolade for the American people, engraved on the largest bell. The tower now stands above the Trump International Hotel (occupying the Old Post Office hall) and is an American national monument, maintained by the parks service and open to visitors with extraordinary views of the capital.
Ditchley people today
Ditchley brings together a unique mix of people from the worlds of politics, technology, finance, academia, the media, the Arts and more.  We also enable people at the height of their careers to mingle with young and emerging talent in an informal and egalitarian atmosphere where learning flows in both directions.