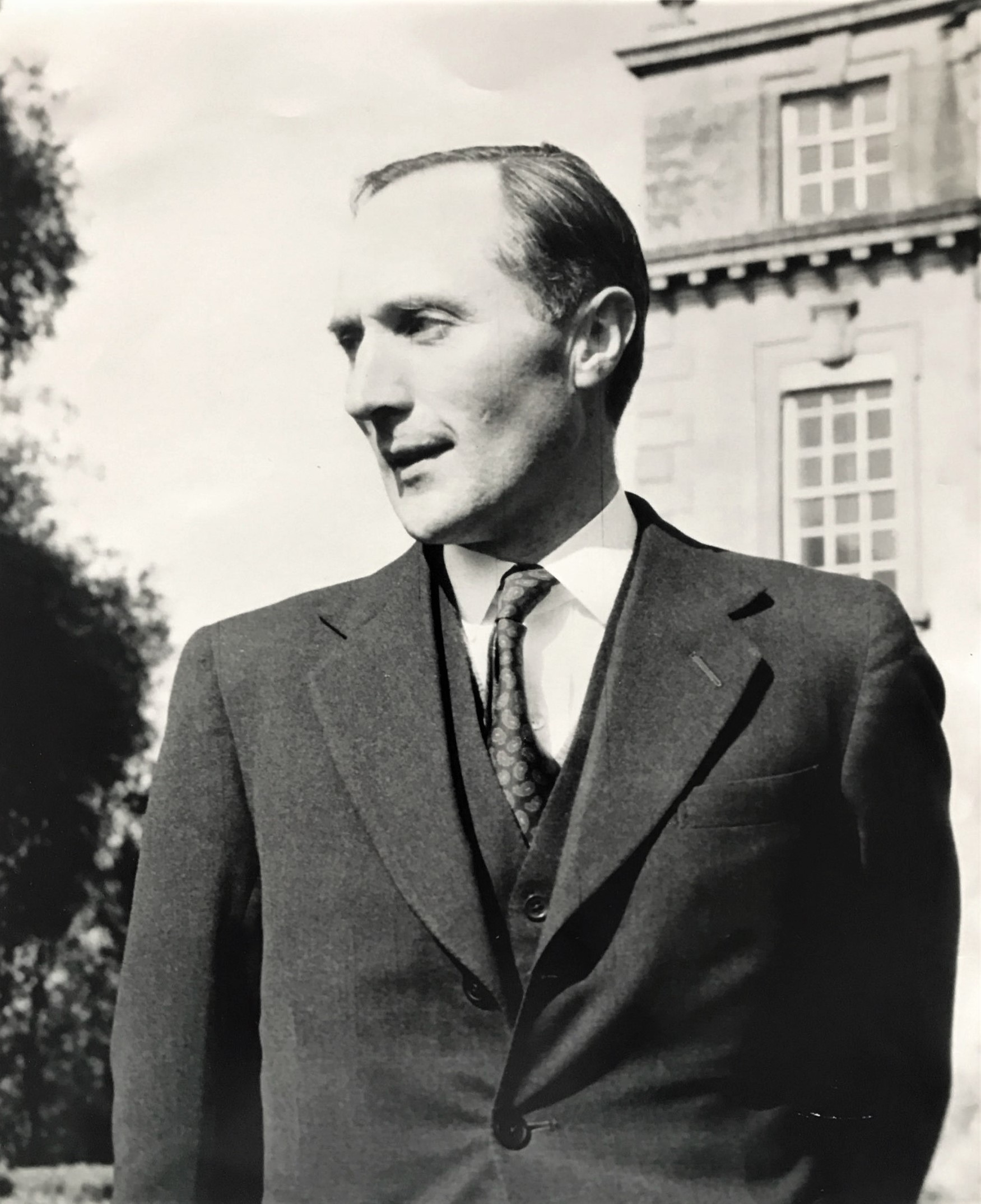 (1917- 1999)
Founder and Benefactor
Sir David Wills, born in 1917, was a generous philanthropist whose best known venture is the Ditchley Foundation, which he established in 1958.  Created to promote Anglo-American dialogue, the Foundation now brings together senior participants from all over the world to address subjects of global concern.    

The Foundation's widely respected contribution to international understanding is a testament to Sir David's vision and appreciation of the importance of the Anglo-American relationship.  Sir David's wartime service and experience were crucial in this regard: during the Second World War Sir David was commissioned in the Cameron Highlanders and served at Headquarters Southern Command where he was involved in D-Day planning. These experiences and the loss of his much loved elder brother in the North African Campaign left him with a profound sense that open dialogue between allies, as the dividing lines and challenges of the Cold War became apparent, was critical to shaping global understanding, peace and security.
The Ditchley Park Estate was acquired by Sir David in 1953, primarily for its farmland.  Already settled and happily resident in nearby Sandford St Martin, Sir David did not plan to live in the mansion, but wanted to keep it and the farmland together as a unit. After much consultation he established the Ditchley Foundation in 1958 and gave it the mansion and surrounding parkland for the purpose of convening conferences.  The Foundation's early years were somewhat experimental and its survival, in those crucial early days, was made possible largely through Sir David's sustained generosity and enthusiasm.  As the Ditchley Foundation found its feet under successive Directors and became increasingly successful, Sir David's affection and enthusiasm for it remained unabated.  He rarely missed a conference and was delighted that the Queen, during a visit to Ditchley in 1995, unveiled a bust of him to mark his unique achievement.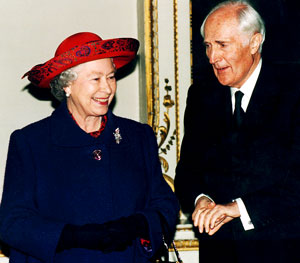 Ditchley occupied a special place in Sir David's heart, but it was not his only philanthropic venture.  He also set up the Twenty First Century Trust to bring together young professionals of promise from around the world.  Of particular note to the transatlantic community are his gifts to the United States. In 1976, to mark the bicentenary, Sir David presented the Ditchley Bells, a peal of bells replicating those of Westminster Abbey, which now hang in the Old Post Office Tower in Washington DC; and a splendid set of tapestry paintings depicting the D-Day Landings, which are displayed in one of the Pentagon's main corridors.

Sir David Wills was appointed MBE in 1946, CBE in 1971 and KBE in 1980. He was High Sheriff of Oxfordshire in 1961.  He passed away in 1999 and is a much missed founder and benefactor.  His daughter, Dr Catherine Wills, is closely involved as a Trustee of the  Foundation.  The Foundation continues to benefit from the Wills family's strong support and generosity.