On 15 July, 2017, approximately 150 outstanding post-graduates and young professionals – many affiliated with the University of Oxford – gathered in order to examine the idea of the "Future Human," taking part in panels, individual talks and outdoor activities related to the question "What does it mean to be human?" – particularly in a world characterised by hyperconnectivity, rapid geopolitical change, advances in potentially disruptive technologies such as machine learning, and a shift in the nature of the employer-employee social contract. The speakers spanned industries and fields such as politics, engineering, philosophy, biochemistry and theology, with the participants equally diverse in their composition.
As an overarching theme in the day's conversations, participants suggested that the critical global issues – such as security and climate change – cannot be solved by government alone. The private sector was seen as a necessary partner in addressing these and other issues, with speakers indicating that public-private partnerships can help overcome political, financial and technological challenges specific to public sector-driven reform. Participants provided, for instance, the example of artificial intelligence, in which knowledge currently resides primarily within the private sector, and yet, where government must nevertheless play a significant role in order to ensure that citizens are not adversely affected by rapid technological development. In the panel Technology and Dialogue in the Public Space, panelists remarked that conversations pertaining to job automation – for instance, in trucking – should more consistently involve those likely to be directly affected in their day-to-day lives. Yet, existing social media platforms were not seen as adequate in allowing for constructive online discussion between citizens, thus limiting the potential contributions to public policy from users of diverse geographical backgrounds. Public and private sector leaders in Western countries were also believed to lag behind their Eastern counterparts in the use of social media, serving as another drawback to ensuring fulsome policy dialogue between governments and citizens. Finally, panelists suggested that it is important for engaged and ambitious young people to drive these conversations, as this helps ensure that power holders fulfill their public responsibilities.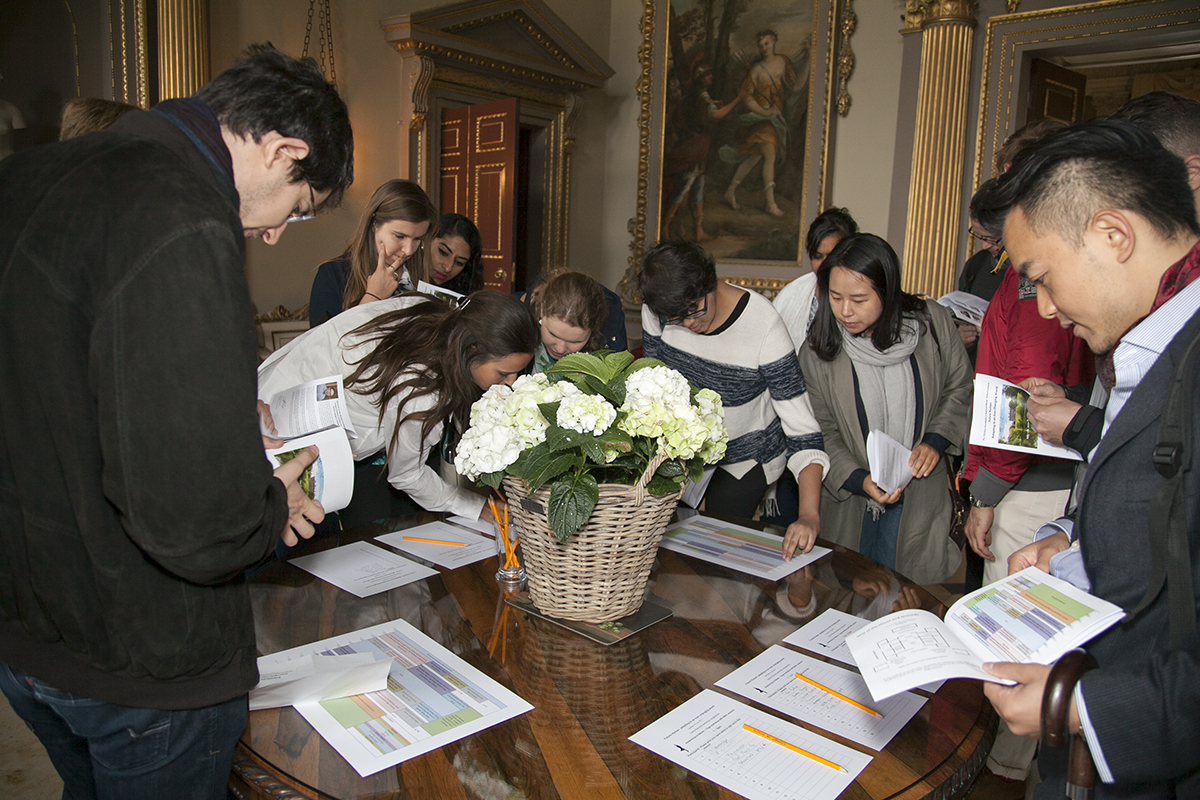 Politics also featured as an important part of the discussion on the future human, particularly through the panel A Values-Based Politics in an Age of Trump and Brexit. The panel here explored the potential role of relational values – such as love, care and community – as part of a new approach to politics. In this conversation, several panelists acknowledged that values are important, but wondered which values are ultimately worth prioritising, as values can be manipulated such that they serve as a means for political exclusion. Panelists also considered the relationship between values and vision, remarking that in a presentational political world – that is, a political world shaped by social media and the dangers that this poses – it is important that politicians be given the time and space to develop longer-term strategy as to what their political service is ultimately for. The ultimate conclusion seemed to be that a values-based politics holds promise as a framework, but that more debate is needed to refine and test that framework.
The notion of the future human was also examined philosophically, considering the questions that individuals should ask themselves as they navigate increasingly complicated careers, characterised by hyperconnectivity, more independent or precarious work, and uncertainty as to what kind of information is worth following in a 24-7 news world. Speakers in a third panel, entitled Working Across Boundaries – Leadership in an Uncertain Age, acknowledged that emerging adulthood as a new life stage provides individuals with more time for self-discovery as they think about what kinds of careers are best for them; however, panelists simultaneously considered the downsides resulting from lengthened periods of career searching. One participant highlighted that groupthink can slow individuals in their careers, and that individuals should be provided with opportunities to meet and speak with counterparts in other fields and industries. This sort of intentional dialogue was seen as providing individuals with the time and space required for self-reflection, limiting the chance that they might make significant life decisions as a result of fear or desperation. A complementary perspective on the self was provided in the final panel of the day, Human Being, the Self and AI, in which panelists discussed cutting-edge technologies such as genetic editing, cryogenics and intelligent government. Panelists agreed that these and other technologies will challenge three forms of human meaning – one informed by context and relationships, another by our biology, and one by the spirit to push the frontier – and that over time, novelties of the present will be normalised over time. These technologies will, in other words, become commonplace – but we will feel no less human.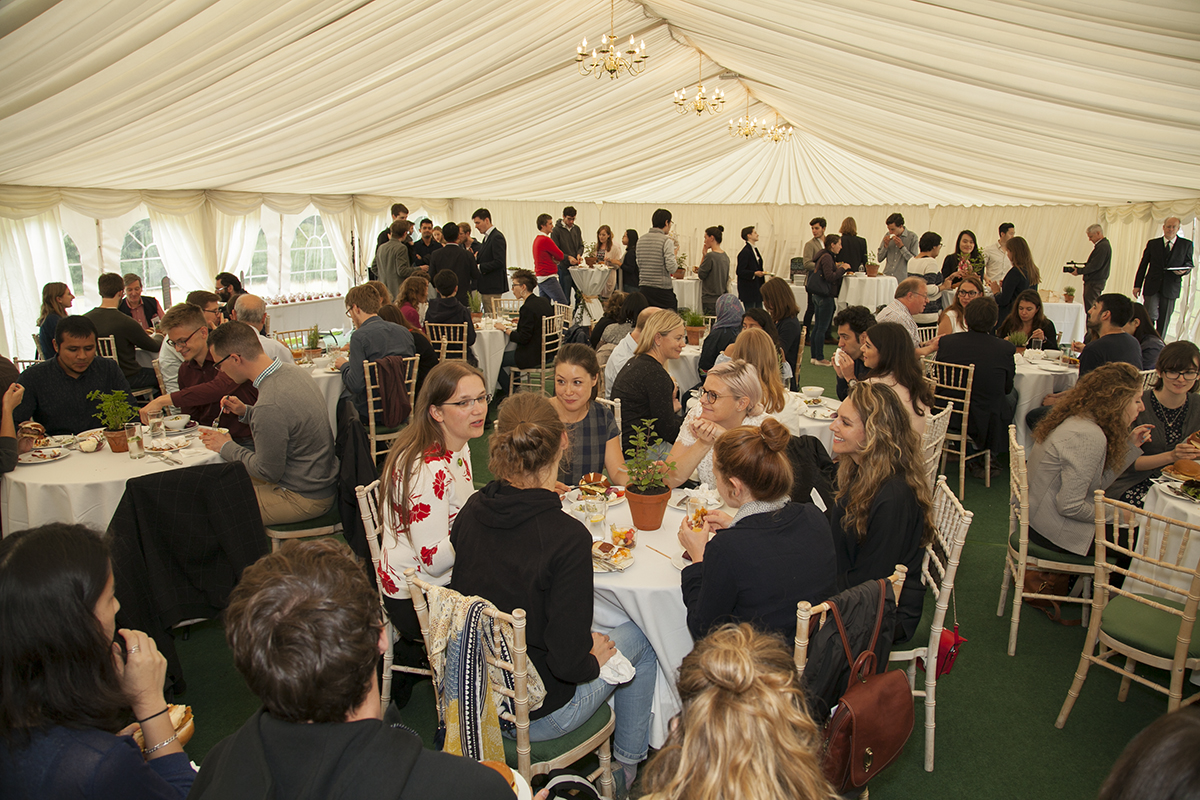 On the whole, the inaugural Ditchley Festival left participants considering, among other questions, how best to overcome the increasingly presentational – and thus, inauthentic and conflict-ridden – nature of public life; how to provide space for dialogue between government citizens on technologies likely to impact the quality of their work and lives, and finally, how to create and sustain public trust in public-private partnerships. Participants often expressed a desire for longer panels, indicating their approval of the Future Human theme, and an interest in further such conversation on this topic in future gatherings at Ditchley.
Click HERE to read the report from Balliol College on our first Festival of Ideas.