Ditchley is by its nature an inspiring and historic place but our process is focused on people and technology.  Expanding our work to new and bigger audiences is key for our long-term success.
The Bridge is the first flagship project in Ditchley's plan to rise to meet the pressing global challenges of our time.  We are integrating cutting edge video technology into the restoration of our historical library with the aim of fostering genuine connection between people in a traditional and intimate atmosphere.  The Bridge will significantly broaden our reach but we would not have been able to realise this ambition without the support of committed and visionary supporters.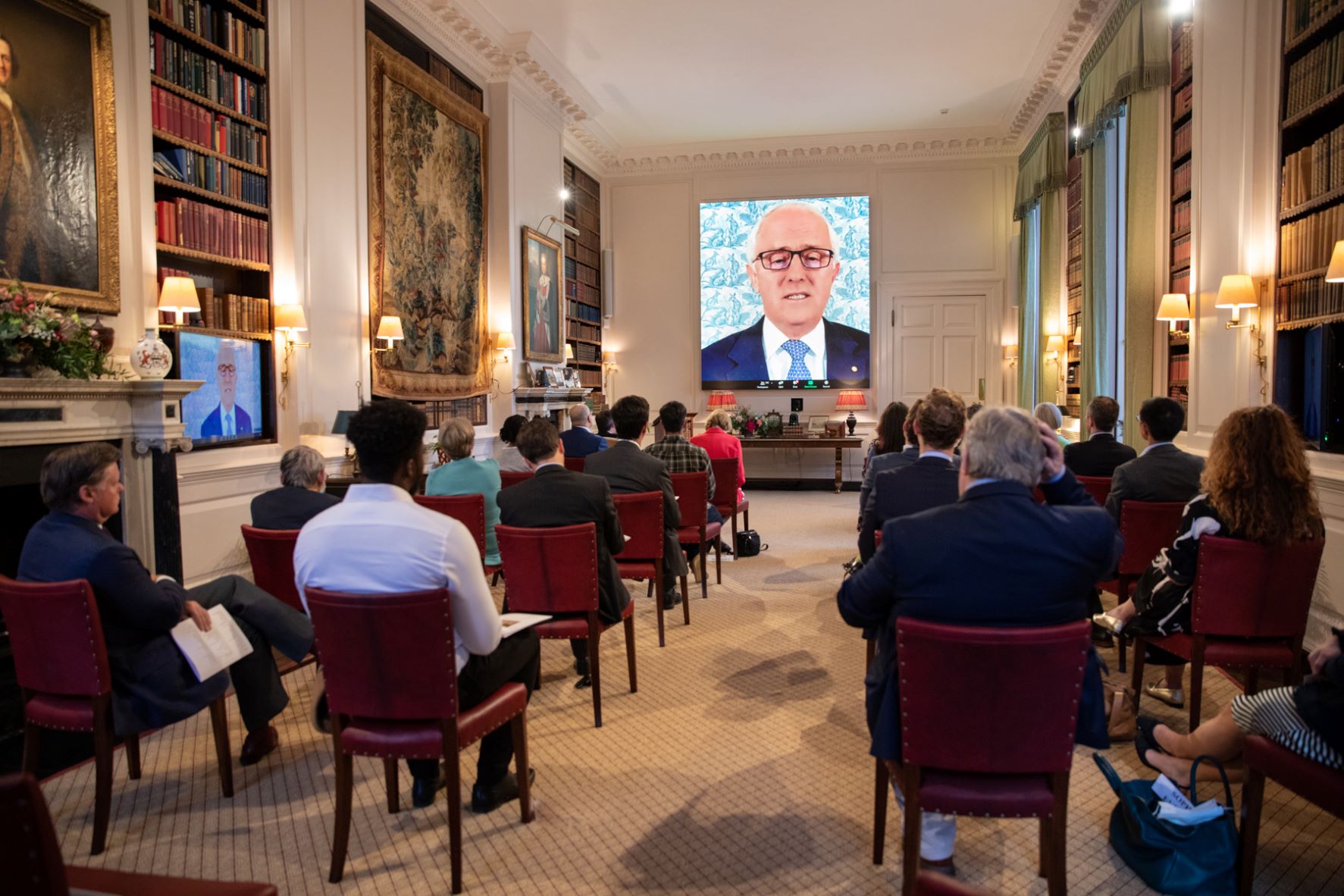 ---
If you would like to discuss collaborating with us on a project, please contact Natasha Whitmill, Development Lead.
The Ditchley Foundation, Ditchley Park, Enstone, Chipping Norton, OX7 4ER.
Telephone: +44 (0)1608 677346
Email: natasha@ditchley.com