Introduction
Ditchley's inaugural Winter Dialogue brought together Peter Thiel and Hermann Hauser to debate, in person, how technology can best strengthen and renew democratic societies, states and alliances in an era of global competition.
The Dialogue was devised to explore the three concurrent challenges facing democracies:
First, strategic geopolitical competition with China and state vandalism from Russia.

Second, deep polarisation of our societies and politics as they grapple with the combined impact of the technological revolution and globalisation.

Third, the serious and perhaps existential threats from climate change and the degradation of our environment, whilst in the short term we confront an energy and cost of living crisis and inflation. How do we accelerate innovation to address these challenges, whilst preserving our core values and the essentials of democracy?
Summary note
Ditchley's inaugural winter dialogue between Peter Thiel and Hermann Hauser delivered two overlapping but competing visions for how democracies might best strengthen and renew their offer through increased innovation and rapid adoption of new technologies. This summary aims to distil the essence of what was a respectful but combative conversation and encourage you to make the time to watch the recording.
A summary of the dialogue can be found here
The speakers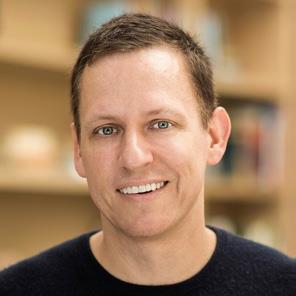 Peter Thiel is an entrepreneur and investor. He co-founded PayPal, led it as CEO, and took it public; he made the first outside investment in Facebook, and he cofounded Palantir Technologies, where he serves as chairman. He has provided early funding for LinkedIn, Yelp, and dozens of startups, many run by former colleagues who have been dubbed the "PayPal Mafia." He is a partner at Founders Fund, a Silicon Valley venture capital firm that has funded companies including SpaceX and Airbnb. He started the Thiel Fellowship, which funds young entrepreneurs, and he leads the Thiel Foundation, which works to advance technological progress and long-term thinking. He is also the #1 New York Times bestselling author of 'Zero to One: Notes on Startups, or How to Build the Future'.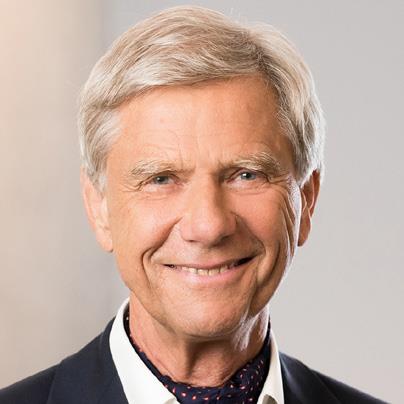 Hermann Hauser co-founded Amadeus Capital Partners in 1997 with Anne Glover. In his long and successful history as an entrepreneur and venture capitalist, Hermann has founded or co-founded companies in a wide range of technology sectors. These include Acorn Computers (where he helped spin out ARM).
Hermann holds an MA in Physics from Vienna University and a PhD in Physics from the University of Cambridge. He is a Fellow of the Institute of Physics and of the Royal Academy of Engineering, and an Honorary Fellow of King's College, Cambridge. Hermann holds honorary doctorates from the Universities of Bath, Loughborough, Anglia Ruskin. Strathclyde, Glasgow and York and was awarded an Honorary CBE for 'innovative service to the UK enterprise sector' in 2001. In 2004, he was made a member of the Government's Council for Science & Technology. In 2012 he became a Fellow of the Royal Society in recognition of his contribution to the translation of science into business and in 2013 a Distinguished Fellow of BCS, the Chartered Institute for IT. In 2015 he was made an Honorary Knight Commander of the Most Excellent Order of the British Empire (KBE) for services to engineering and industry and was made a Fellow of the Royal Society of Chemistry.
View the album here