What Ditchley does and how
The renewal of democratic societies, states, markets and alliances is an urgent priority and action to protect our planet is needed from us all.
Ditchley's approach aims to build new common ground so that we can move toward solutions to complex problems.  We believe that change is driven, and managed, by personal relationships, not reports or declarations.  We engage local and global communities over time rather than chase headlines.  We are not tied to the agenda of any government, political party or commercial interest.
We are dedicated to creating space and time for deep reflection, sharing ideas and making new connections across divides at a time when our systems find this difficult and our challenges are interconnected. In an inspiring place, we enable spirited but respectful discussion across divisions of expertise, geography, generations and political opinion. We work constantly to get better at this, harnessing the power of tradition and innovation in equal measure. No one leaves Ditchley without thinking new things.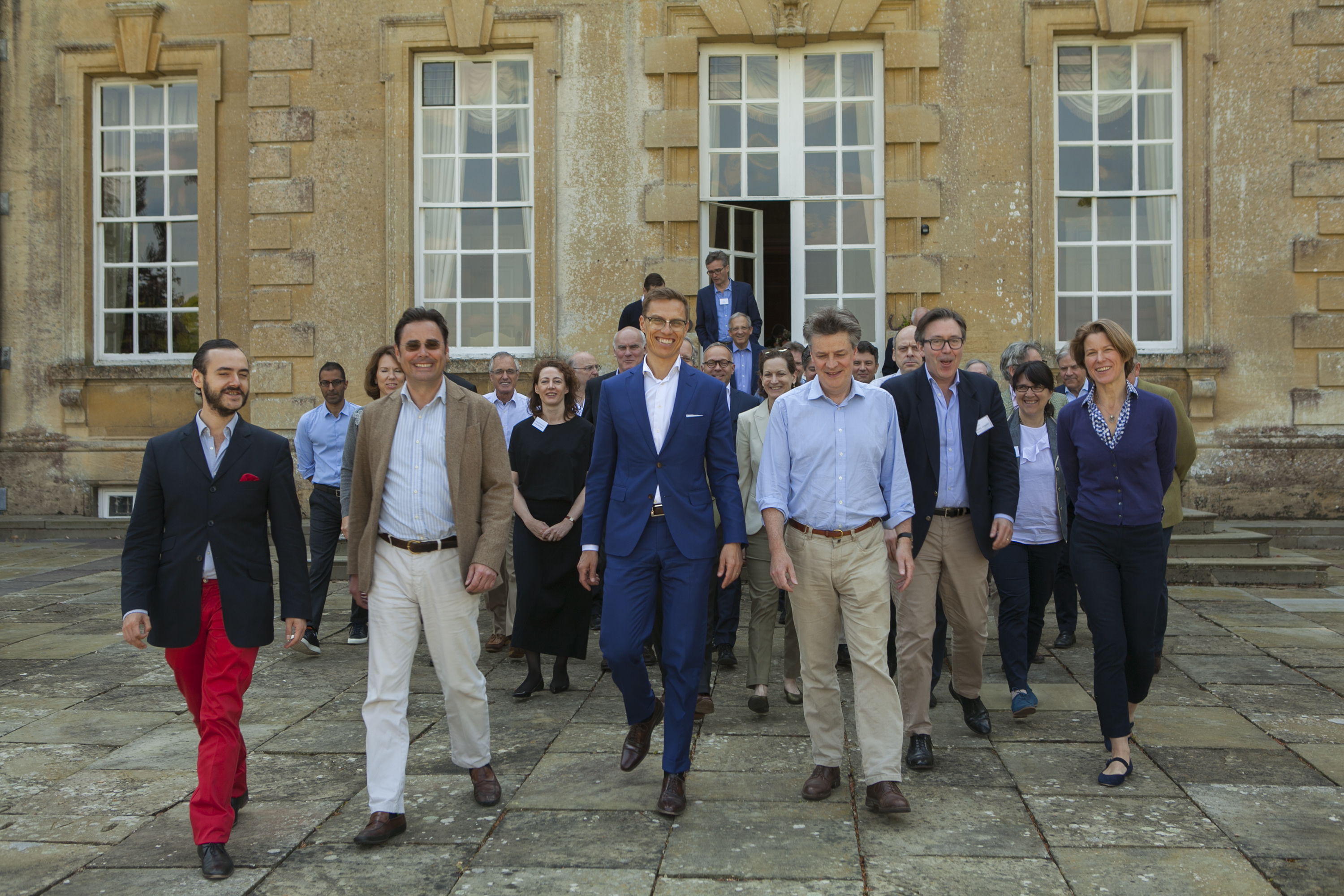 We aim to
Build networks of people who share our determination to tackle today's challenges.

Enable better policy making for governments and politicians.

Deepen journalists' insight, so better informing the public and holding power to account.

Help company leaders think through their impact and role in society. 

Support scientists and technology leaders in rooting new technologies in sound values.

Develop emerging talent from all quarters and backgrounds to shape the future.

Reconnect regions and capitals as well as building international links.
We focus on a range of challenging issues, including:
Renewing political leadership and vision for the future, creating a new palette of modern options for both left and right, globalists and localists.

Renewing the US and UK relationship, of which Ditchley is the "spiritual home".

Renewing the UK's links with Europe after Brexit; and expanding globally.

Engaging China on shared challenges in a constructive way.

Making the most of technology and mitigating the risks.

Renewing the role of business in society and in a sustainable global economy.

Developing education to meet the challenges of rapid change.

Sustaining our environment by supporting action on climate change and the UN's SDG 2030 goals.