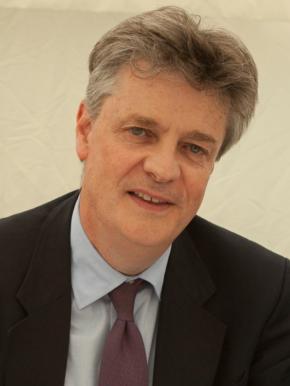 Chairman
Nominated by the former British Prime Minister David Cameron, Lord Hill took office as European Commissioner in November 2014 with responsibility for financial regulation across the whole of Europe. His flagship programme was the development of a European Capital Markets Union to increase the flow of investment capital throughout the EU. Lord Hill resigned as Commissioner in the immediate aftermath of the UK referendum on EU membership in June 2016.

Before becoming European Commissioner, Lord Hill was a member of the British Cabinet as Leader of the House of Lords and Chancellor of the Duchy of Lancaster from 2013 to 2014. Before that, he served as minister for Schools from 2010 to 2013, where he was responsible for implementing the Academies and Free Schools reforms.

Lord Hill had been special adviser to Cabinet Minister Kenneth Clarke (1986-1989) and Political Secretary to Prime Minister John Major (1992-1994). He ran John Major's campaign in the Conservatives' surprise victory of 1992 and worked at 10 Downing Street throughout the negotiations over the Maastricht Treaty when Mr Major successfully negotiated Britain's opt-out from the euro and the Social Chapter.

Lord Hill was elected to the Council of Management at the Annual General Meeting on 8 July 2017 and was appointed Chairman on 1 November 2017.