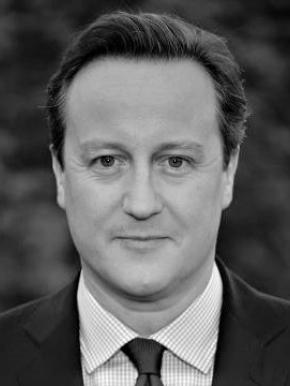 Formerly Prime Minister of the United Kingdom (2010-2016). An Honorary Governor, The Ditchley Foundation.
David Cameron was Prime Minister of the United Kingdom from 2010-2016. He led the Conservative Party from 2005-2016, and was Member of Parliament for Witney from 2001-2016.
David Cameron continues to focus on issues he advanced while in office: supporting life chances for young people; championing Britain's cutting edge medical research; and promoting international development. He is Chairman of Patrons at National Citizen Service, the UK's flagship youth development programme; President of Alzheimer's Research UK; and recently chaired the LSE-Oxford Commission on State Fragility, Growth and Development, under the auspices of the International Growth Centre. He also sits on the Global Board of Advisors at the Council on Foreign Relations; is a Board member of the ONE Campaign; and together with former US Secretary of State, John Kerry, co-chairs Pew Bertarelli Ocean Ambassadors.