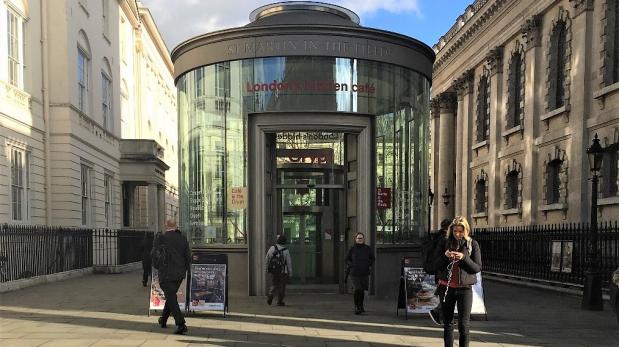 A reception held in the Lightwell and Hall at St Martin-in-the-Fields in early March was an opportunity for Governors and Honorary Governors of The Ditchley Foundation to be briefed on developments at Ditchley and meet other members of the Ditchley 'family' including participants from the new initiative to develop and understand Ditchley's networks.
Guests were welcomed by the Revd Dr Sam Wells, Vicar of St Martin's and Visiting Professor of Christian Ethics at King's College, who had attended a conference at Ditchley in the early 1980s as a seventeen-year old schoolboy.  Ditchley and St Martin's are also connected by their architect – James Gibbs, who completed Ditchley House in 1722 and the new church at St Martin's in 1726.
Sir Ivan Rogers, bestselling author of 9 Lessons in Brexit and formerly the United Kingdom's Permanent Representative to the European Union, shared his insights into the state of negotiations between the UK and the EU, the challenges facing the UK whatever the outcome of the Brexit process, and the important role Ditchley could play in (re-)building relations with European countries.