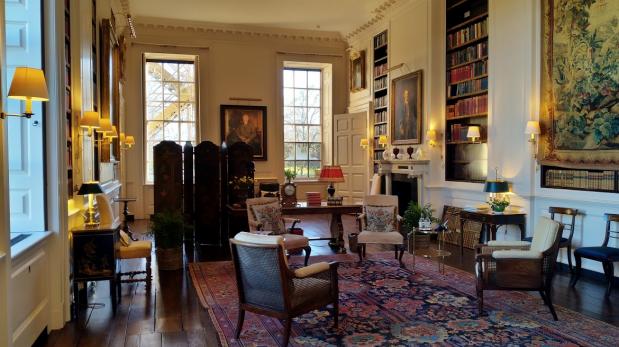 As Ditchley continues on-line and virtually, this conference brought together sixty participants from across political divides in the UK, and from Europe, Canada, the US and China to consider how new partnerships between the UK and Europe could embrace shared global and regional challenges, such as those relating to health, security, climate, immigration and territorial integrity. The future relationship must find ways to deal with economic competition and cooperation as well issues of diplomatic, defence and security cooperation and the existential challenge of defending democracy.
The discussion on new partnerships between Europe, the European Union and the UK was dominated by immediate concerns: the consternation within the EU Commission over the distribution of the COVID-19 vaccines and general alarm over the Northern Ireland Protocol. For some, the conflict the UK and the EU now find themselves in is symptomatic of deeper challenges post-Brexit; for others, the future was more optimistic. 
There was agreement on the need to tone down rhetorical language, change the atmosphere and to fundamentally accept the mutual need for success. The antagonism exposed by current vaccine clashes must be replaced by a commitment to the success of both sides: longer term damage caused by a persistence of rancour could have serious negative effects for both the UK and the EU. A balance can be found between areas of cooperation and competition and between unity and divergence. 
The treatment of the Northern Ireland border is crucial for longer term peace, and all sides, including the US, have grave responsibilities. The UK Government's Integrated Review of Security, Defence, Development and Foreign Policy, published just days before the conference began, was seen by some from Europe as taking the European geographic neighbours for granted, whilst for others it was a constructive and ambitious framework for open future relations.
The current realities of both the UK's departure and the vacuum left post-Brexit were acknowledged as the starting point for a re-build. Accepting a need to build trust on both sides, an agenda began to emerge over common approaches to work on climate change, China, security, technology and science and civil society cooperation whilst recognising too that divergence may not always result in the worst outcome but instead serve as a potential source of innovation. Existing structures had withered - that was clear, but there was scope for creating new structures, alliances, partnerships and relationships. The political implications of Brexit are profound but there are signs that a regrowth is more than possible.
The Director's Conference Note will follow shortly.
The terms of reference of the conference can be found here.