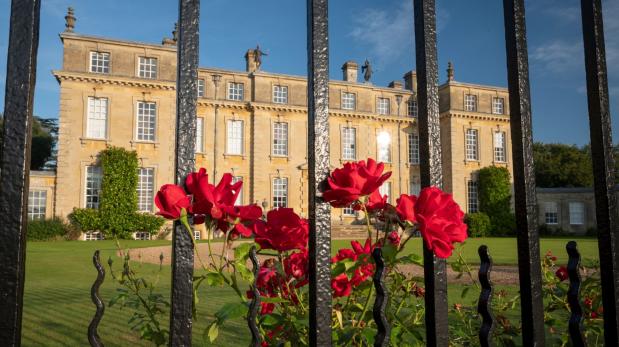 Ditchley's intern programme is completing a third successful year. As part of the wider intern programme, for 6 weeks this summer Ditchley welcomed four 'Archives Interns', to explore and research Ditchley's extensive conference archives, built up since the Foundation began in 1960s. The conference records of material associated with some 800 conferences held over 60 years include, 'Director's Notes', conference agendas, terms of reference and participant lists. Much of this material has been digitised and can be seen on our website - Past Events
Whether Anglo-American relations, the future of multilateralism, the cold war, change in the media, the central role of education in democracies, energy, Africa, China - the themes of Ditchley conferences were often repeated and at regular intervals. Evolving perspectives and policy can be traced over time along with analysis of 'who' came to Ditchley. Selected as the commentators, experts, or decision-makers in the conference topics, these people provide a glimpse of the connections and networks at work in the post war period.
Adding to previous year's work available in From the Archives, this year Hailey Lothamer, Hollie Wright, Ana Diamond Aaba Atach and Aitana García Domingo reviewed and analysed, adding their own perspectives, on past Ditchley conferences on the Global Health and Medical Technology; the 'future' cities; Central and Eastern Europe; and the Modern Middle East. Their papers can now be seen on our website along with those from the last two years, a substantial collection analysing the cumulative impact of Ditchley conferences. 
A review of Ditchley conferences on the topics of:
Evolution of Democracy and Economic Liberalization in Central and Eastern Europe – by Hailey Lothamer
Global Health and Medical Technology: A Historical Examination – by Hollie Wright
Modern Middle East: From the Six Day War until the War on Terror – by Ana Diamond Aaba Atach
The "Future" of cities: 1960s TO 2010s – by Aitana Garcia Domingo
We would like to thank all of the above for the skill, commitment and energy they brought to the task.