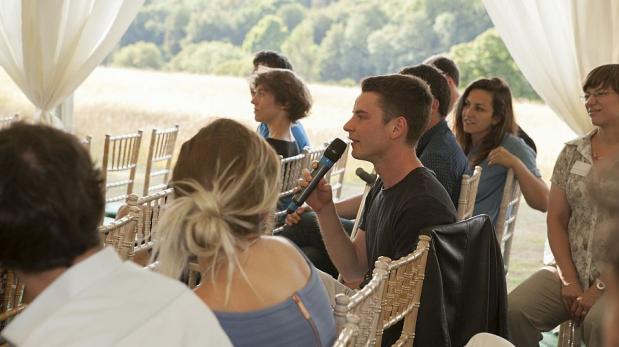 Ditchley hosted the second Festival of Ideas in July 2018, welcoming 120 students and early career professionals to Ditchley Park for a day of discussion, an immersive film screening and interactive activities.
A short video of the day is now available to view here, providing a selection of images and impressions from the day from both speakers and participants.

We were delighted to once agan work in partnership with Holywell Manor, the postgraduate community of Balliol College, which was represented by Heli Helanummi-Cole and Daan Wesselink on the organising committee. Other members of the committee were Lucandrea Campanelli, Emerson Csorba, Tom Hunt, Arohi Jain and Nora Kalinkskij.

The Festival of Ideas has quickly become established as a permanent fixture in the Ditchley calendar, providing a mechanism to introduce the next generation of leaders and thought leaders to Ditchley through a thought provoking and fun one day event. Work is already underway to develop the theme and programme for next year's festival which will focus on "Future Human: Future Self".