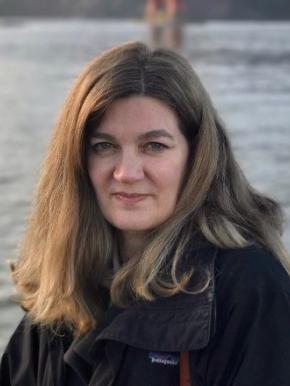 CEO and Founder, LENS Ventures
Tara drives large scale innovation as an inventor, an investor, and an entrepreneur. Whether inventing new technology, confronting national security risks, charting the course for economic prosperity, or creating next markets with Fortune 100 companies,  Tara believes that aggressive invention is required to turn around challenging circumstances and to reshape large scale systems and organizations for growth and durability.

CEO & Founder, LENS Ventures, San Francisco; Fast Company 'Most Creative People in Business MCP 1000';  Inventor, 20+ issued patents in the areas of internet protocols, drones, cloud technologies for large-scale live experiences, internet of things, sensor data processing, data security and privacy, and others. 

Co-author, 'America's Moment' as member of Rework America, Markle Economic Future Initiative; Faculty member, Innovation, Andrew Weil Center for Integrative Medicine, University of Arizona; Fellow, Bipartisan Policy Center; Advisory Council member, Center for Democracy and Technology.

Select previous roles: CEO & Founder, multiple technology startups; Technology co-Chair, Markle National Security Task Force post 9/11; Commissioner, "Ambassador from Silicon Valley", Embassy of the Future Commission, Center for Strategic and International Studies; Founding Chair of Policy, Law & Ethics, Singularity University; President, Electronic Frontier Foundation; Board member, TRUSTe.

A Governor (2020-), The Ditchley Foundation.