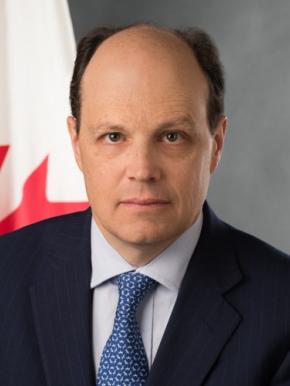 Ambassador and Permanent Representative of Canada on the North Atlantic Council, Joint Delegation of Canada to NATO, Brussels
Assistant Secretary to the Cabinet, Foreign and Defence Policy, Privy Council Office (2016-19). High Commissioner for Canada to Kenya (2012-16), cross-accredited to Burundi, Rwanda, Somalia, South Sudan, Uganda and the United Nations Office in Nairobi, and to Nigeria (2004-07), cross-accredited to the Economic Community of West African States. G8 Africa Personal Representative (2007-12) and Deputy Personal Representative (2001-04). Advisor to Gen John de Chastelain in the Northern Ireland peace process (1995, 1996).
A member of the Programme Advisory Committee, The Canadian Ditchley Foundation.