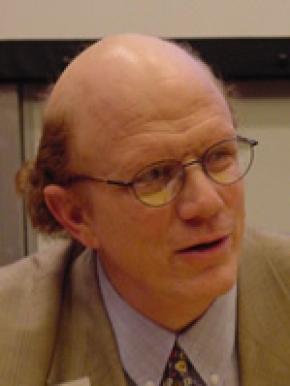 Professor (Emeritus) in Law, Peter A. Allard School of Law, University of British Columbia
Pitman Potter is Professor Emeritus in Law at the University of British Columbia.  Pitman Potter retired from UBC in 2020.  Prior to his retirement, Potter served in various roles at Allard School of Law, including as Director of Chinese Legal Studies, Director of Asian Legal Studies, Director of the Graduate Program, and Associate Dean. Potter also served as Director of UBC's Institute of Asian Research during 1999-2008, where he held the HSBC Chair in Asian Research (1999- 2016). 
Potter's research extends to many areas of PRC and Taiwan law and policy including human rights, foreign trade and investment, business regulation and dispute settlement. He has published more than 15 books, including his most recent work, Exporting Virtue? China's International Human Rights Activism in the Age of Xi Jinping(Vancouver: UBC Press, 2021). Potter has also published over one hundred articles and essays. Potter has received multiple awards in recognition of his work. In 2008, he received the UBC Law Faculty Alumni Association Award for Research. He received the UBC Distinguished University Scholar Award and the George Washington University Distinguished Alumni Research Award in 2003. Potter received a UBC Killam Research Award in 1994. Professor Potter is a Fellow of the Royal Society of Canada.
Outside of academia, Professor Potter served as a Chinese business law consultant for Borden Ladner Gervais LLP (formerly Ladner Downs) from 1995 to 2017. He also practiced as a Chartered Arbitrator handling trade and investment disputes involving China. Professor Potter served on the Boards of Directors of several public institutions, including the Asia Pacific Foundation of Canada where he is currently a Distinguished Fellow Emeritus and the Canada-China Business Council. Dr. Potter is ordained as a Deacon in the Anglican Church of Canada (Diocese of New Westminster).
Dr. Potter was appointed a Member of the Order of Canada in 2022.