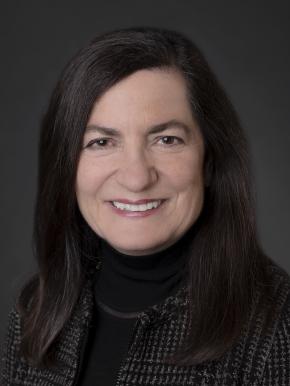 Chief Privacy Officer and Corporate Vice President, Global Privacy and Regulatory Affairs at Microsoft
As Microsoft's Chief Privacy Officer and Corporate Vice President of Global Privacy and Regulatory Affairs, Julie Brill leads the company's work at the forefront of the tech policy, regulatory, and legal issues that underpin the world's digital transformation and is the central figure in Microsoft's advocacy for responsible data use and policy around the globe.
Building on her distinguished public service career spanning more than three decades at the federal and state level, Brill directs Microsoft's privacy, digital safety, responsible AI, standards, accessibility regulation, and regulatory governance operations and solutions. In 2018, she spearheaded Microsoft's global adoption of the European Union's General Data Protection Regulation (GDPR) and continues to lead Microsoft's advocacy around responsible approaches to privacy, data protection and global data flows around the world.
Prior to her role at Microsoft, Brill was nominated by President Barack Obama and confirmed unanimously by the U.S. Senate. Brill served for six years as a Commissioner of the U.S. Federal Trade Commission (FTC). As Commissioner, she worked actively on issues of critical importance to consumers, including privacy, fair advertising practices, fighting financial fraud, and maintaining competition in all industries, with a special focus on health care and technology.
Brill has been elected to the American Law Institute, and has received numerous awards for her work. She was named "the Commission's most important voice on Internet privacy and data security issues" and a Top Data Privacy Influencer, among other honors.
In addition to her role at Microsoft, Julie is active in civil society, serving as a board member of the International Association of Privacy Professionals, a board member of the Center for Democracy and Technology, Governor for The Ditchley Foundation, and co-chair of Business at the Organization of Economic Cooperation and Development's Committee for Digital Economic Policy.
Brill graduated, magna cum laude, from Princeton University, and from New York University School of Law, where she had a Root-Tilden Scholarship for her commitment to public service.
Twitter: @JulieSBrill
LinkedIn: https://www.linkedin.com/in/julie-brill-3326512a
A Governor (2020-), The Ditchley Foundation.