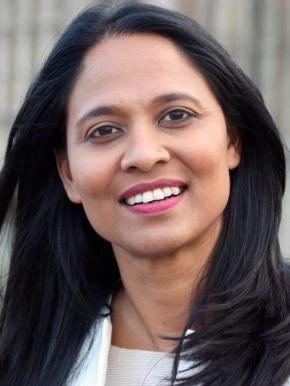 Rushanara Ali is the Labour member of Parliament for Bethnal Green and Bow and was elected in 2010. She currently serves as the Shadow Minister for Investment and Small Business, and has served as Shadow Minister for International Development and Shadow Minister for Education and Young People.
Rushanara is currently a member of the Treasury Select Committee and has previously served as a member of the Energy and Climate Change Select Committee and the Communities and Local Government Select Committee. She is also the UK Prime Minister's Trade Envoy to Bangladesh having been appointed in 2016. Rushanara has been a Governor of the Westminster Foundation for Democracy since 2013 and was appointed as Vice-chair in 2015.
Prior to her election in May 2010, she was Associate Director of the Young Foundation, where she co-founded UpRising, a national leadership development and employability charity which has helped thousands of young people develop their campaigning and leadership skills. Rushanara co-founded One Million Mentors, a national online platform to recruit, train and deploy one million mentors to organisations working with young people.
A Governor (2022) and a Member of the Council of Management (2022), The Ditchley Foundation.