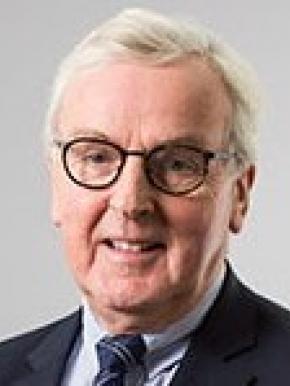 Trustee of the British Red Cross. Formerly Director, The Ditchley Foundation.
Trustee of the British Red Cross; Trustee of the Institut Francais in London; Adviser to MasterCard International.
Formerly: Chairman, The Electoral Commission (2017-2020); Chair, International Rescue Committee UK (2011-2020); Member of Wilton Park Advisory Council; Director, The Ditchley Foundation (2010-2016); Under-Secretary-General for Humanitarian Affairs, The United Nations, New York (2007-10); Her Majesty's Diplomatic Service (1973-2006): Ambassador to France (2001-06); Ambassador to Portugal (1999-2001); Principal Private Secretary to Prime Minister Tony Blair (1997-99); Private Secretary for Overseas Affairs to Prime Minister Sir John Major (1996-97); Head, European Union Department (External), Foreign and Commonwealth Office (1995-96). Previous postings in Moscow, Paris, Delhi and the FCO.
A Honorary Governor (2022-), The Ditchley Foundation and a Member of the Board of Directors (2010-), The American Ditchley Foundation.