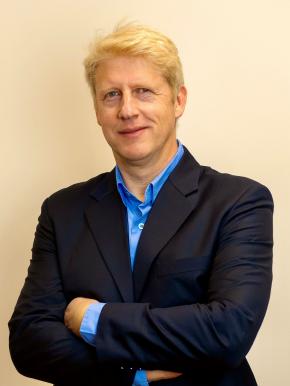 Executive Chairman, FutureLearn
Jo is Executive Chairman of FutureLearn, the digital learning platform.
A Member of Parliament between 2010-2019, Jo has been a prominent figure in government policy-making under three successive prime ministers, serving as Head of the No10 Downing Street Policy Unit and as a Minister of State, attending Cabinet, for Universities, Science and Innovation. 
He is a President's Professorial Fellow at King's College, London, a Research Fellow at the Harvard Kennedy School's Center for Business and Government and a Fellow of Birkbeck College, University of London.
He is a Member of the Privy Council, a Member of the European Council on Foreign Relations and a Director of the Dyson Institute for Engineering & Technology.
An Honorary Governor (2023-), The Ditchley Foundation.