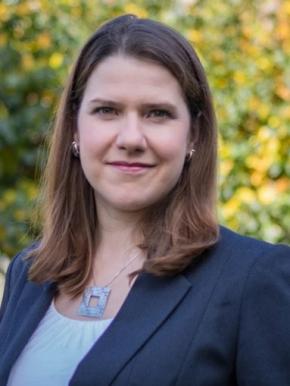 Former Leader of the Liberal Democrats
Jo was the MP for East Dunbartonshire and party Leader of the Liberal Democrats until December 2019. She was first elected in 2005, becoming the youngest MP in the House of Commons until 2009.
As a Business Minister from 2012 until 2015, Jo introduced shared parental leave, extended flexible working rights, and ensured gender pay gap reporting would happen. After losing her seat in 2015, Jo went on set up her own business and write her book, Equal Power, before regaining her place in Parliament in 2017.
Jo was one of the first MPs to embrace Twitter, was Vice-Chair of the Prime Minister's Digital Taskforce, and was later on the board of a tech start-up. She now chairs the Liberal Democrat Technology Commission.
As a leading Liberal Democrat in the People's Vote campaign, Jo built relationships with parliamentarians of all political stripes to keep the UK in the European Union, and has been a major part of cross-party groups such as More United and Better Together.
Jo is a member of the Programme Committee (2010-), and a Governor (2013-), The Ditchley Foundation. In her spare time, she enjoys running and spending time with her family.