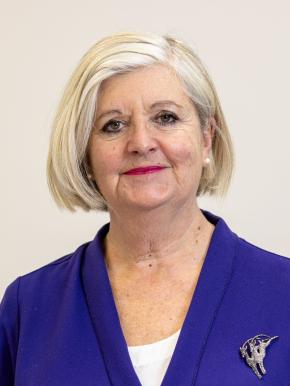 Chair, British Red Cross
Chair British Red Cross; Chair Housing Solutions; Chair The Staff College: Leadership in Healthcare; Barclay Fellow, and Chair of REMCO Green Templeton College, Oxford; Chair of REMCO Brasenose College, Oxford; member, IWF UK; member, Women Corporate Directors; elected Fellow of the Royal Society for the Encouragement of Arts, Manufacturing and Commerce; extensive experience at board level in private, public and not-for- profit sectors.
Formerly: Chairman, Hampshire Hospitals NHS Foundation Trust (2009-18); member of the Board, Independent Parliamentary Standards Authority; Council member, Chatham House; Director, National Australia Group Europe; Director, Clydesdale Bank plc.; advisory board, IMD; Strategy Partner, Accenture.
A Governor (2004-), a Member of the Council of Management (2016-), and of the Finance and General Purposes Committee, The Ditchley Foundation.