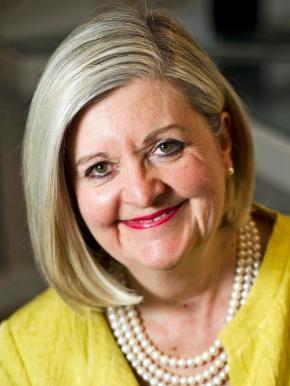 Liz Padmore read both Philosophy, Politics and Economics and Jurisprudence at Brasenose College, Oxford. She was a strategy partner at Accenture where she created and ran their global strategic think tank.
She has extensive experience at the Board level in private, public and not-for-profit sectors.
Liz is Chairman of Housing Solutions; on the Council of Management of the Ditchley Foundation; and a Barclay fellow of Green Templeton College, Oxford.
She was Chairman of Hampshire Hospitals NHS FT for 9 years, and on the Chairs Advisory Group of NHSI, stepping down at the end of December; on the Board of IPSA; on the Council of Chatham House; a Director of National Australia Group Europe and Clydesdale Bank pie. and the advisory board of IMO.
Liz is a member and previous vice chairman of IWF UK; a member of Women Corporate Directors and an elected FRSA (Fellow of the Royal Society for the Encouragement of Arts Manufacturing and Commerce).
A Governor (2004-), a Member of the Council of Management (2016-), and of the Finance and General Purposes Committee, The Ditchley Foundation.