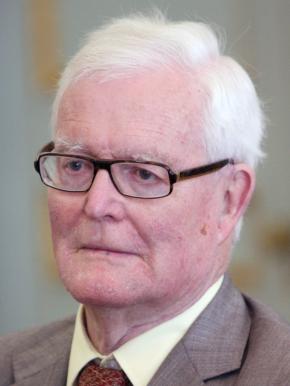 Formerly Secretary of State for Foreign and Commonwealth Affairs.
Life Peer, Conservative (1997-); President, Montrose Strategic Consultancy, London; Chairman, Advisory Council, FIRST Magazine Group; Fellow, Nuffield College, University of Oxford; President, German-British Forum.
Formerly: High Steward, Westminster Abbey (2002-12); Senior Adviser, Hawkpoint Partners Ltd (2001-11); Chairman, Advisory Committee, Hawkpoint Partners Ltd (1998-2001); Chairman, Prison Reform Trust (1997-2001); Chairman, British Invisibles (now International Financial Services London) (1997-2000); Deputy Chairman, NatWest Markets (1995-99); Member of Parliament, Conservative, Witney (1983-97); Mid-Oxon (1974-83); Foreign Secretary (1989-95); Home Secretary (1985-89); Secretary of State for Northern Ireland (1984-85); Minister of State, Foreign and Commonwealth Office (1979-83); HM Diplomatic Service (1952-66).
An Honorary Governor (2011-), The Ditchley Foundation.