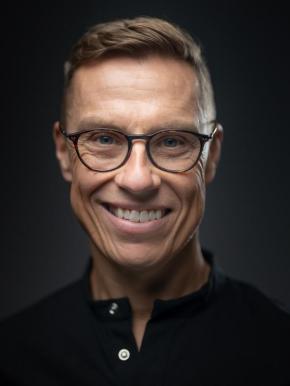 Director, School of Transnational Governance, European University Institute, Florence
Alexander Stubb served as Prime Minister, Finance Minister, Foreign Minister, Trade and Europe Minister of Finland between 2008 and 2016. His background is in academia and civil service, with a focus on EU affairs. He was a Member of the European Parliament from 2004 to 2008, a Member of Parliament from 2011 to 2017 and Chairman of the National Coalition Party from 2014 to 2016. He held the position of Vice-President of the European Investment Bank from 2017 to 2020.
He is also the non-executive Chairman of the Board of Crisis Management Initiative (CMI), founded by Nobel Peace laureate, President Martti Ahtisaari. Mr Stubb holds a PhD from the London School of Economics, has published 18 books and is a self-professed sports fanatic.
A Governor (2020-), The Ditchley Foundation.