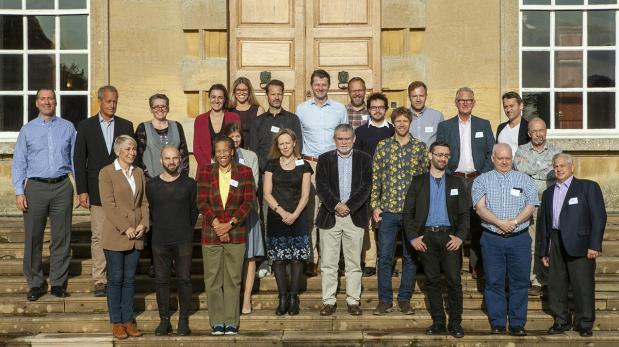 On the 17 & 18 October 2019, the Ditchley Foundation in partnership with the Ocean Data Foundation held a conference chaired by Linwood Pendleton - Global Oceans Lead Scientist with WWF  - on how to harness the explosion of data about our ocean.
Described at the Ditchley Conference (April 2018) as the largest ecosystem on earth, the ocean is central to human survival and prosperity. As a global resource, it faces a wide range of known threats from climate change to over-fishing. It also faces newer threats as fresh resources are discovered and extracted via the use of modern technologies such as marine mining. Demand for ocean resources can only grow and better data is recognised as a critical factor in progress on global governance, stewardship and public understanding of the ocean. 
Underwater technologies, seabed mapping, marine genetics, wave and aquaculture all offer potential for new sources and forms of data, from genetic, microbial and molecular to satellite imagery and acoustic. New forms of big data are being generated by people across the world via use of social media. Data sources thus range from highly rigorous scientific endeavours to completely unintentional, but still useful, incidental production of ocean data by other large scale and distributed processes. 
Data on the ocean is growing exponentially but much of the data produced is messy, unused and often as yet unusable. 
Overcoming the limitations of extensive and differing data types and their technical and scientific formats, together with a better understanding of users and the opportunities for new data uses, could create substantial benefits for research, governance and for new ocean based services.
The conference brought together expertise from ocean research, government and business, along with data and technology specialists to discuss how to drive innovation in the availability and use of ocean data for all.