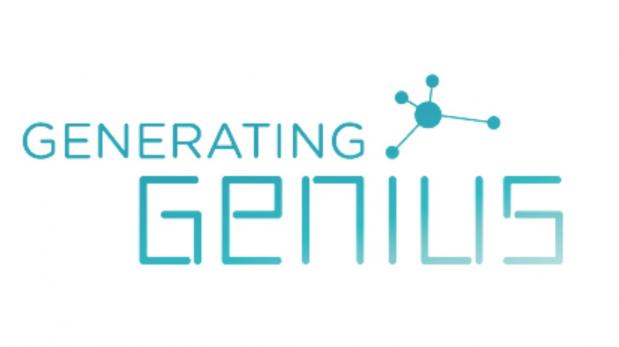 On the morning of Friday 8 November, twenty-eight sixteen- and seventeen-years olds from inner city London arrived at Ditchley Park clearly unsure of what to expect from the next twenty-four hours.
Their residential stay in Oxfordshire marked the start of the 2019/20 UniGenius programme and not only had they arrived in an unfamiliar environment, they were also largely unfamiliar with each other having been drawn from different schools.
This event was a collaboration between Generating Genius and Ditchley. Generating Genius works with young people who are underrepresented in higher education in STEM, with the core Uni Genius programme supporting Black African and Caribbean students from year 12 to progress into STEM degrees. Most of the students go on to study at the Russell Group of universities.
Generating Genius's primary objective for the overnight event was "to form cohesion amongst the cohort and inspire them to commit to the programme… enhance their cultural experiences and develop a greater appreciation of the countryside, politics and debating."
For Ditchley, the event was central to its mission to bring together different forms of expertise, different political opinions, different elements of society: different international constituencies; and different generations.
The programme, a blend of talks, small group discussions and other activities, was devised in partnership with Ditchley. The Ditchley elements of the programme included facilitator-led workshop discussions around the core Ditchley theme; the renewal of democracy specifically focussed on the question of "Trust in society". The concept of trust in a democracy was not something that many of the students had considered, but their thoughtful contributions to the conversation were impressive. 
The students immersed themselves in the programme with increasing confidence and as one student remarked on their departure:
"The overall experience was like nothing I have ever experienced before. The fact that I was able to change and grow as a person in such a short space of time made this absolutely incredible."
Emmanuel Ayoola, Director at Generating Genius observed:
"The experience gave the students a sense of belonging as thought leaders and the confidence to engage in society shaping discussion. The Ditchley Foundation gave a wonderful stately home experience and in return gained from the intelligent and unique perspectives the students brought forth."
And those perspectives, ideas and observations will be incorporated into the December discussion on Trust.
Images and video to follow