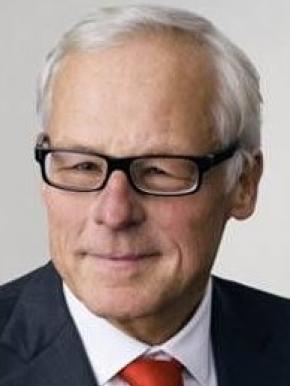 Non-executive Chairman, Riverstone Credit
Reuben Jeffery III is Non-executive Chairman, Riverstone Credit (UK) Plc.  Previously, he was President and Chief Executive Officer of Rockefeller & Co. (2010-2018).  Reuben served seven years in the U.S. government in a variety of positions, including as Under Secretary of State for Economic, Energy and Agricultural Affairs; Chairman of the U.S. Commodity Futures Trading Commission and as Special Assistant to the President on the staff of the National Security Council (2002-2009). 
Reuben spent eighteen years at Goldman, Sachs & Co., where he was Managing Partner of the firm's Paris office and of its European Financial Institutions Group in London.  He is currently a member of the President's Council on International Activities at Yale and a life member of the Council on Foreign Relations.  He is a non-executive director of CQS Management Limited. He was formerly a non-executive director of Barclays PLC (2009-2019). He received an M.B.A. and J.D. from Stanford and a B.A. in Political Science from Yale.