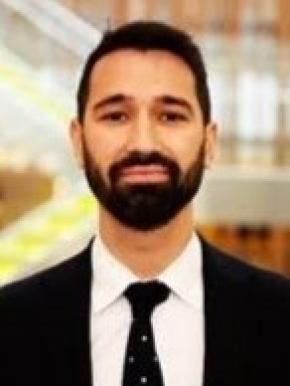 Senior Consultant, Strategy and Operations, Deloitte
Matthew Lombardi previously worked as the Manager of Private Sector Partnerships (Europe) for the United Nations World Food Programme, based in Rome. Formerly: Management consultant at Deloitte Canada, and for the Future of Canada Centre, Deloitte's thought leadership unit, which provides insights for businesses, governments, and academia. His professional background includes half a decade in consulting at the intersection of the private and public spheres, delivering business solutions to help improve the public sector.
He has served as a Corporate Member of Angel Investors Ontario, an organization that provides capital and mentorship to innovative start-ups province-wide, which has enabled just over $300 million dollars to be invested into 500 high-potential early-stage ventures. He has also served on the Board of Directors of Toronto North Support Services, which performs street outreach to homeless individuals, and provides community support for individuals with a major mental illness.
He holds an MSc with Distinction in International Relations from the London School of Economics, where he focused on Sino-Canadian relations.
Matthew's research interests include global technology policy issues, and the impact of emerging technologies on sovereignty, diplomacy, trade, and foreign affairs.
A Member of the Board of Directors, The Canadian Ditchley Foundation