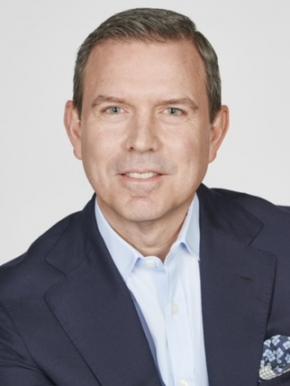 Executive Vice President for Communications and Advocacy, bp
Geoff Morrell is executive vice president communications & advocacy at bp. He reports to the chief executive officer and oversees the company's global communications, government relations and advocacy. He was appointed senior vice president of U.S. communications & external affairs in September 2013. He began his career at bp two years earlier as head of U.S. communications.
Geoff came to bp from the Department of Defense, where he worked as Pentagon Press Secretary. In that position, Geoff served as chief spokesman for Defense Secretary Robert M. Gates and the United States military. He was appointed by President Bush in June 2007 and, in an unprecedented move, was asked to stay on in that position by President Obama. For his service to both administrations, Geoff received the Medal for Distinguished Public Service, the highest award the Department of Defense can give to political appointees.
Prior to joining the government, Geoff was a White House correspondent for ABC News. He spent seven years at the network and eight years prior to that reporting for local television stations across the country.
He is a graduate of Georgetown University and received his Master's degree in Journalism from Columbia University.
He currently resides in London with his wife and twin daughters.
A Member of the Board of Directors, The American Ditchley Foundation