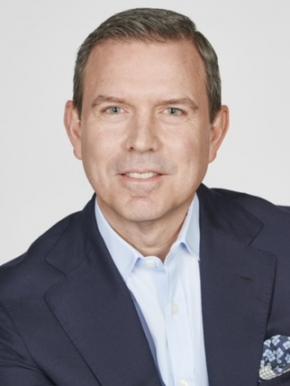 Senior Executive Vice President and Chief Corporate Affairs Officer The Walt Disney Company
Geoff Morrell is Senior Executive Vice President and Chief Corporate Affairs Officer of The Walt Disney Company. In this role, Mr. Morrell is responsible for the entertainment company's Corporate Communications, Global Public Policy, Government Relations, Corporate Social Responsibility (CSR) and Environmental, Social and Governance (ESG) teams. He assumed the newly-created role in January 2022 and now resides in Los Angeles.
Prior to joining Disney, Mr. Morrell served as Executive Vice President of Communications & Advocacy at bp and was a member of the global energy company's leadership team. He joined bp in 2011 and held a number of roles in the U.S. before moving to its London headquarters in 2017.
From 2007 to 2011, Mr. Morrell served as Pentagon Press Secretary and Deputy Assistant Secretary of Defense for Public Affairs, serving as the chief spokesman for Defense Secretary Robert M. Gates and the U.S. military. He was appointed by President George W. Bush and continued to serve under President Barack Obama, and for his service to both administrations he was awarded the Medal for Distinguished Public Service, the highest honor the Department of Defense can give to a political appointee.
Before entering public service, Mr. Morrell was a White House correspondent for ABC News. He spent seven years at the network and eight years prior to that reporting for local television stations across the country.
He is a graduate of Georgetown University and received his Master's degree in Journalism from Columbia University.
A Member of the Board of Directors, The American Ditchley Foundation