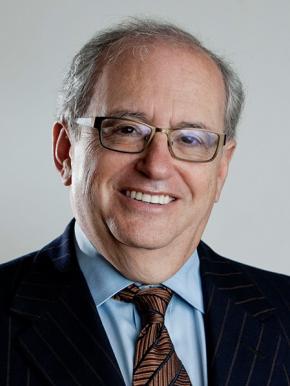 Resident Scholar, American Enterprise Institute
Norman Ornstein is a resident scholar at the American Enterprise Institute. He is a contributing editor and writer for The Atlantic, and has been an election eve analyst for CBS News and BBC news. He is also Chairman of the Board of the Campaign Legal Center.
He served as a senior counselor to the Continuity of Government Commission and co-directed the AEI-Brookings Project on alternatives to the Independent Counsel Act. Mr. Ornstein led a working group of scholars and practitioners that helped shape the law, known as McCain-Feingold, that reformed the campaign financing system. He was elected as a fellow of the American Academy of Arts and Sciences in 2004. 
 His many books include Intensive Care: How Congress Shapes Health Policy (AEI, 2006); The Broken Branch: How Congress Is Failing America and How to Get It Back on Track, with Thomas E. Mann (Oxford University Press, 2006, named by the Washington Post one of the best books of 2006 and called by the Economist "a classic"); and the New York Times bestseller, It's Even Worse Than It Looks: How the American Constitutional System Collided With the New Politics of Extremism, also with Tom Mann, published in May 2012 by Basic Books, and updated in a paperback version in September 2013, named Book of the Year by Ezra Klein's Wonkblog, one of the ten best books on politics in 2012 by The New Yorker, and one of the best books of 2012 by the Washington Post. An expanded edition, retitled "It's Even Worse Than It Was," was published in spring 2016. His latest book, with EJ Dionne and Tom Mann, "One Nation After Trump: A Guide for the Perplexed, the Disillusioned, the Desperate and the Not-Yet-Deported" was published by St Martin's Press in September 2017, and was immediately on the New York Times and Washington Post best seller lists.
Ornstein has a BA from the University of Minnesota and an MA and PhD from the University of Michigan. He received an honorary Doctor of Laws degree from his alma mater in 2007. Ornstein was spotlighted as one of 2012's 100 Top Global Thinkers by Foreign Policy Magazine.
A member of the Advisory Council, The American Ditchley Foundation.