Ditchley Park is the perfect location for exclusive private events.
We can most comfortably accommodate between 35 and 60 guests, although larger groups up to 120 can also be catered for.  The mansion's Library provides the main conference venue, comfortably seating 44 boardroom-style, or 60+ with lecture seating.  Various breakout rooms are also available within the house, and the Dining Room and Breakfast Room provide dining space for up to 60.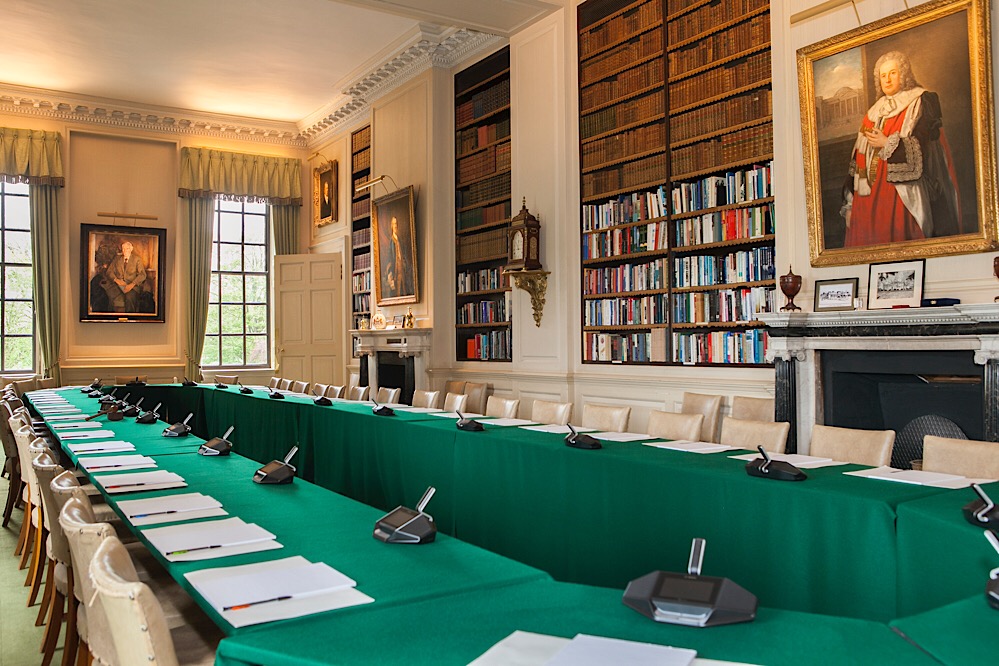 ---
For a residential conference Ditchley can comfortably accommodate up to 31 single occupancy guests. Most bedrooms are double or twin rooms, meaning that Ditchley can accommodate around 60 people in total if couples are sharing.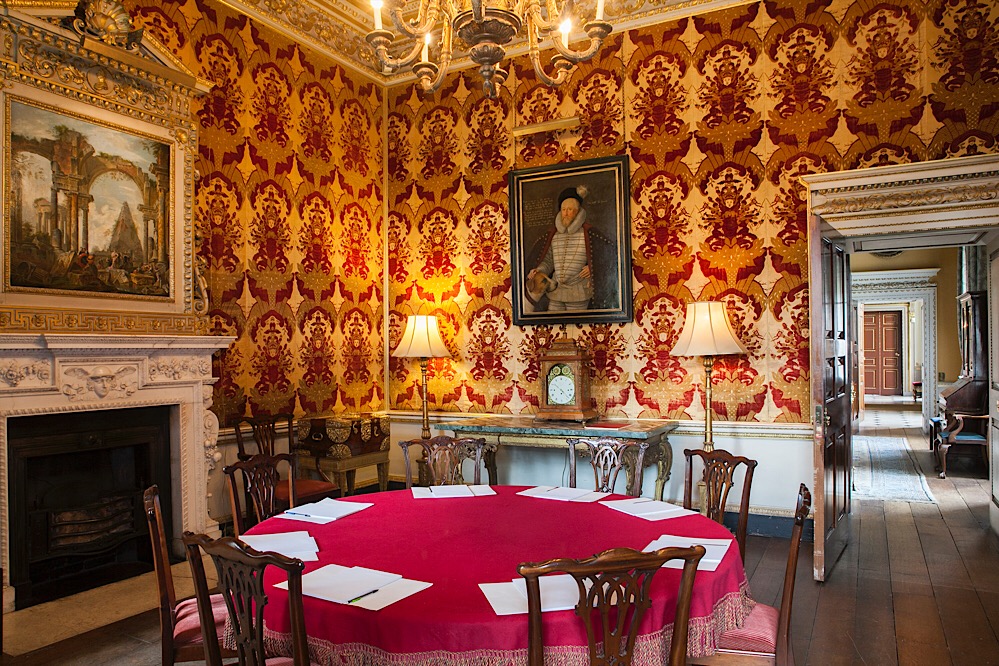 In addition to the main conference and dining areas, guests can enjoy exclusive use of the mansion's other state rooms, pleasure grounds and gardens.

To discuss your event in more detail and for venue hire rates, please contact Tracey Wallbank, House Manager
Tel: +44 (0)1608 677346
Fax: +44 (0)1608 677399
Email: tracey@ditchley.com